Georgina Giordano Pallitto, Esq.
Georgina Giordano Pallitto is a New Jersey Supreme Court Certified Criminal Trial Attorney. She began Pallitto Law, LLC in 2016. Ms. Pallitto has been appointed as the Assistant Municipal Prosecutor for East Hanover Township since 2016 and Assistant Public Defender for the City of Hoboken since 2019. She currently serves as Treasurer of the New Jersey State Municipal Prosecutors Association and Secretary of the Morris County Municipal Prosecutors Association. She is a Trustee of the Hudson County Bar Association where she serves on the Criminal Practice, Municipal Court, and Women in the Law Committees. She is also a member of the New Jersey State Bar Association, Essex County Bar Association, Morris County Bar Association, Association of Criminal Defense Lawyers of New Jersey, and Trustee of the North Hudson Lawyers' Club. Additionally, Ms. Pallitto serves as Assistant County Counsel for the County of Hudson in Jersey City, New Jersey. In her current position as Assistant County Counsel, Ms. Pallitto represents the County in civil commitment and disciplinary hearings.
​
Prior to this, Ms. Pallitto was an Assistant Prosecutor in Hudson County upon completing her clerkship with the Honorable Michael A. Petrolle, J.S.C. in the Essex County Criminal Division. She was an adjunct professor in the Political Science Department at New Jersey City University from 2014-2017. Ms. Pallitto obtained her Bachelor of Arts Degree in Political Science with a minor in Italian Studies from the University of California at San Diego in 2006. After spending a year interning for Senator Robert Menendez in Washington, D.C., she returned to New Jersey to attend Seton Hall University School Law in Newark.
​
From a very early age, Ms. Pallitto always knew she wanted to be an attorney. She began working in law when she was 19 years old and continued throughout law school. Her family immigrated to Newark from Italy in the early 1900's, where both her parents were raised. Having such deep roots in the city, Ms. Pallitto is proud to have her office in Brick City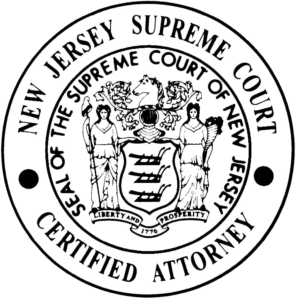 Disclaimer: The information you obtain at this site is not, nor is it intended to be, legal advice. You should consult an attorney for advice regarding your individual situation. We invite you to contact us and welcome your calls, letters and electronic mail. Contacting us does not create an attorney-client relationship. Please do not send any confidential information to us until such time as an attorney-client relationship has been established.